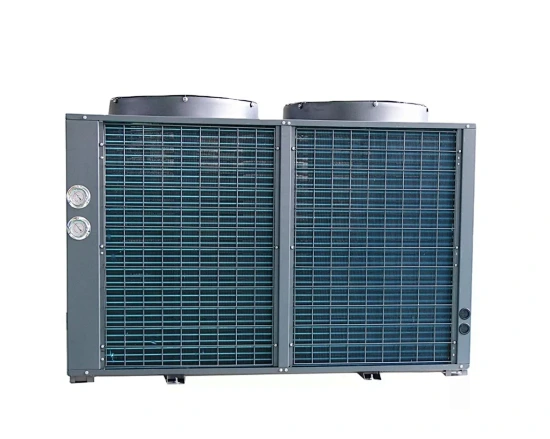 R410a Commercial Air Source Swimming Pool Heat Pump
US $1021.43 - US $4555.75
/ set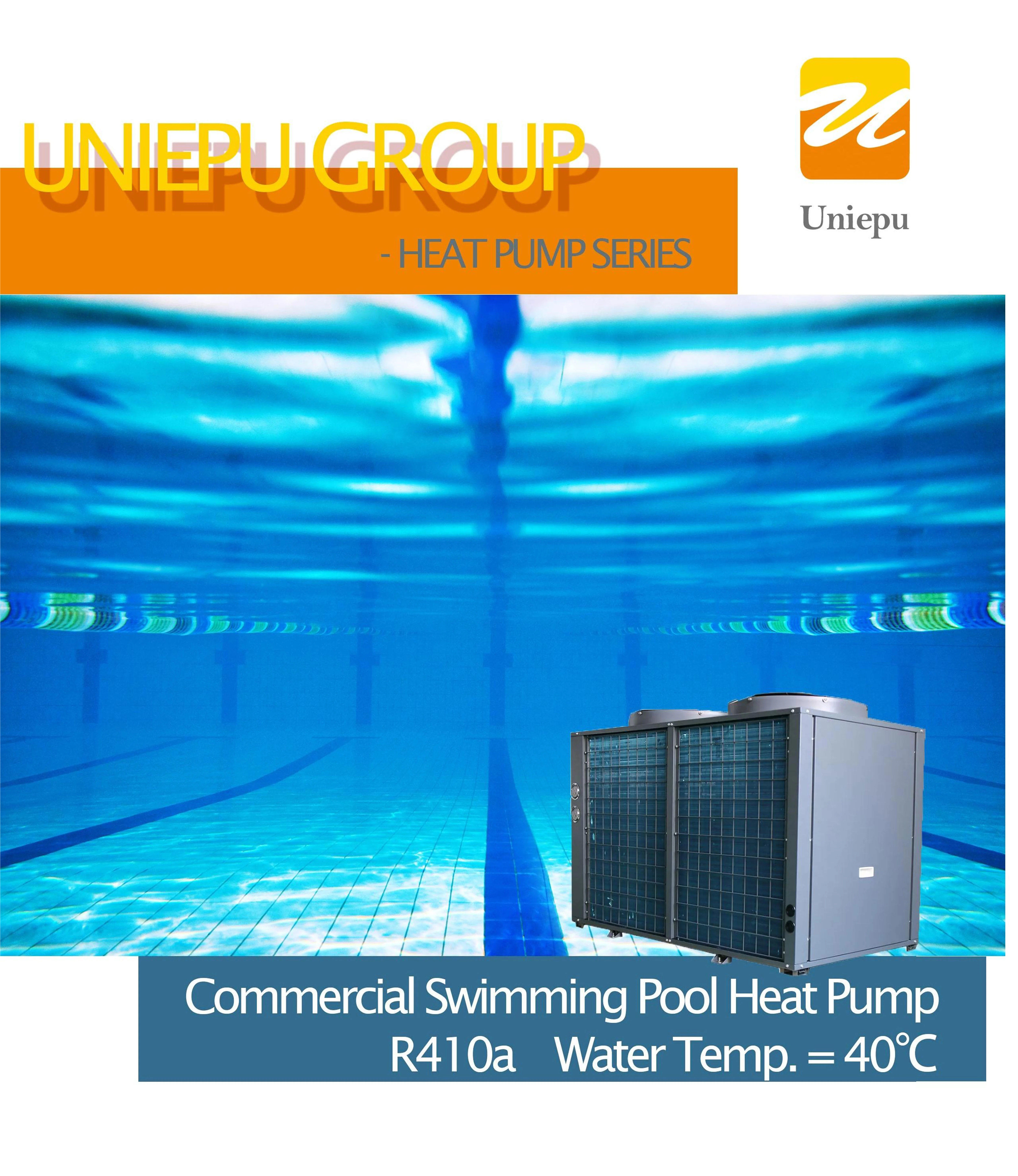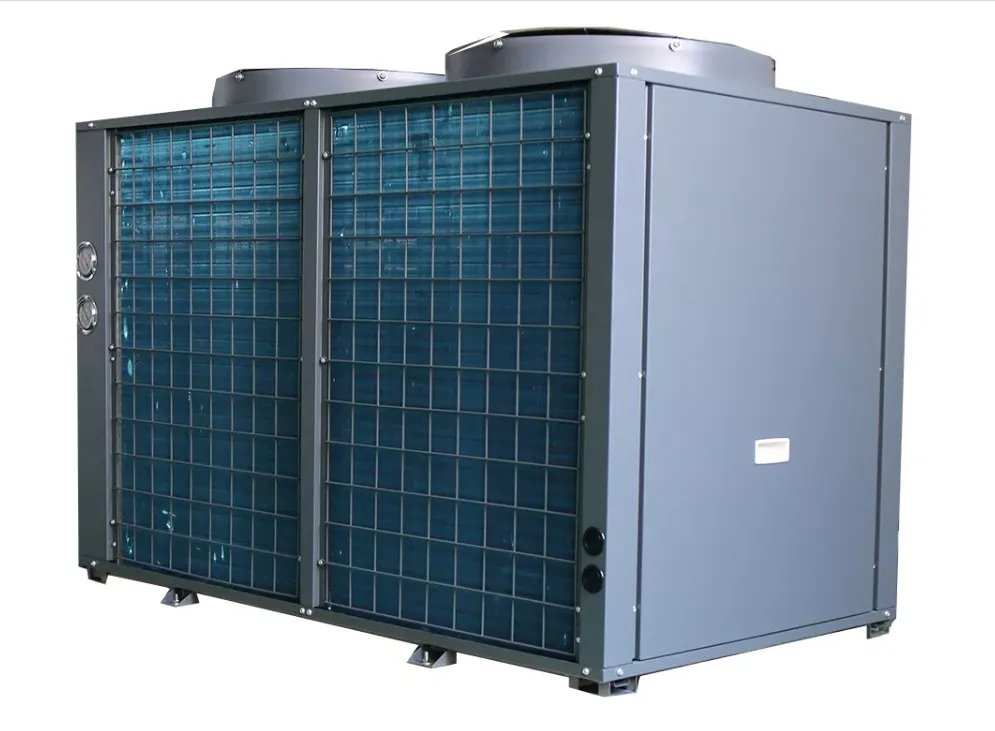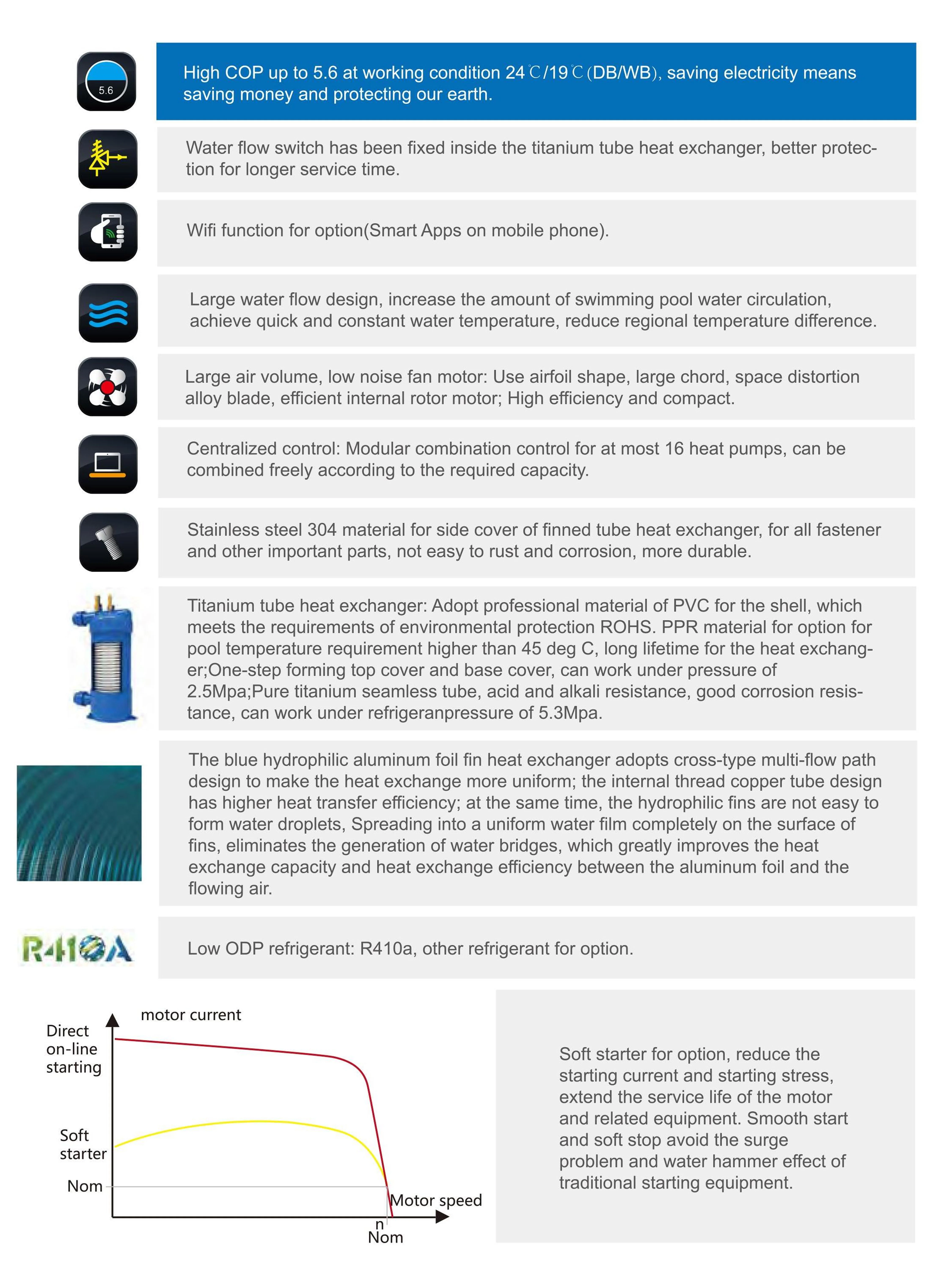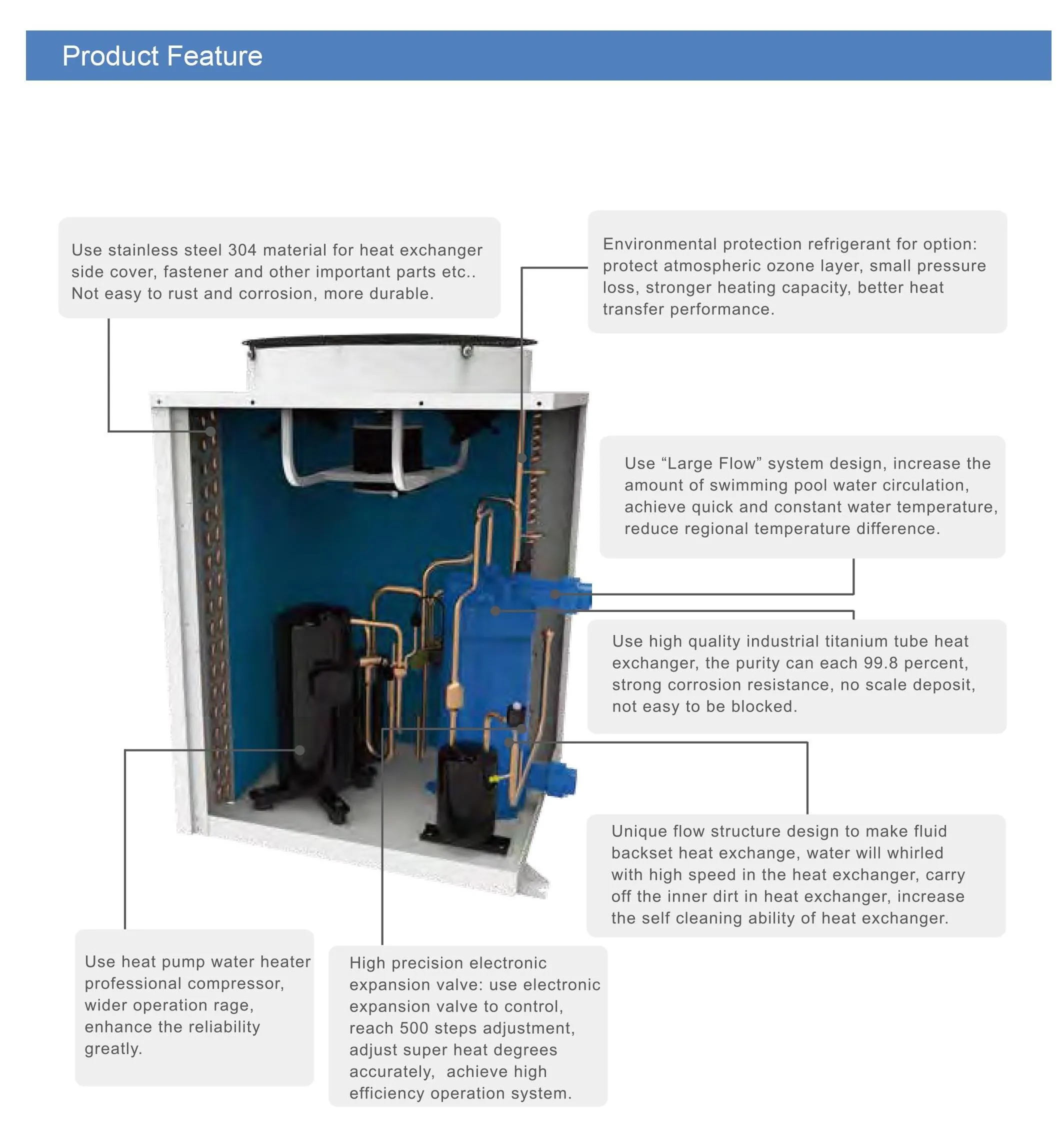 Commercial Air Source Swimming Pool Heat Pump provide a highly efficient means of heating hot water for commercial and industrial applications. An average COP of 4.2 means the energy efficiency is over 4 times that of conventional water heaters. It draws heat energy from ambient air. Which means, saving 60% - 75% in energy costs compared with electric water heaters.
1. Heat Pump commerical hot water heat pump absorb energy from air. Its COP is larger than 4.0. Which means, it can save 75% energy.
2. It adopts a large insulated water tank, then, it can provide 24h hot water supply.
3. The effluent temperature can reach 60 degrees ,and can operate in extremely cold areas of -15 degrees.
4. DC inverter heat pump use environmental friendly refrigerant R410A. Which means, it will cause less environmental pollution.